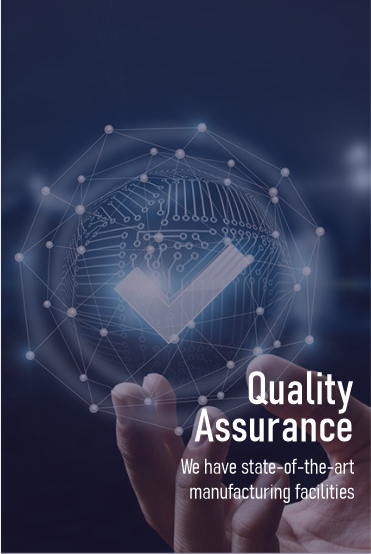 Quality Assurance
PROCESS CONTROL
We work around the clock to keep our products upto the highest standards. Every employee at Shivalik is responsible for vigilantly watching over every step of our input and output process. Cutting edge technology and process control ensure our castings meet your specifications. We take quality seriously because you want the best and we work to deliver it.
The Shivalik leadership team has a relentless pursuit of excellence so that we create value to you through our work. We will continue to work hard to find new ways ensuring high quality castings delivered on time at a favorable price point.
Raw Material –We use the best quality materials available to meet our customer specific requirements.
The various foundry Process like, Melting process, Molding process, Core Making Cleaning & Finishing control etc are controlled by effective use of latest quality control tool like :-
Process FMEA

Control Plan

SOP

Run Chart
Further to improve the product quality we use the various analysis method like:-
Why –Why analysis

Fish Bone Diagram

Quality circle Group approach.
QUALITY ASSURANCE
A full range of Metallurgical controls, process control routings and on-going testing are used to ensure compliance with all of our customer requirements.
DIMENSIONAL
3D CNC controlled CMM with bed size 800X1000X600mm 

Contour Tracer Machine
Faro Portable CMM
METALLURGICAL INSPECTION
Microscope with image analyzer with magnification of 100 times 

Optical emission Spectrometer makeSpectro-lab Germany having 25 channels 

Crack detection MPI Machine
HARDNESS TESTING
Optical Brinell hardness tester 

Vickers Hardness tester 
PHYSICAL TESTING
Electrical universal testing machine with Extensometer 60MT – 1 no's.
CHEMICAL TESTING
Strohelin apparatus for carbon determination.

Muffle furnace with temperature ranging from 50°C to 1400°C.

Digital hot air oven with mean temperature of 250°C

Digital single pan balance.

Digital Dry and wet bulb hydrometer.

Distillation apparatus.

Hot plates with fume chamber.

Digital balance.

Mercury barometer.
SAND TESTING
Digital universal strength testing machine for checking compression strength, shear strength, tensile strength in green moulding sand, cold box & No back sand.

Permeability meter.

Wet tensile strength tester for Sand & Bentonite.

Compatibility Tester.

Mould hardness tester.

Core hardness tester.

Sand Muller.

Rapid moisture tester.

Sieve shaker with timer & set of sieve.

Sand rammer with base block.
MARKING MACHINE
Laser QR code Marking machine
Pin QR code Marking Machine